Varian Is Doing Incredible Things
CMS Produces an Incredible Launch
14/06/11 14:09
NEW YORK–Varian Medical Systems Launches Revolutionary Cancer Treatment Device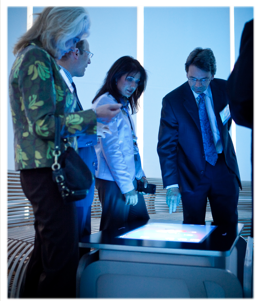 On April 13, 2010, Varian Medical Systems had the most important product launch in its history.

After a lengthy agency review, Varian chose CMS because of their creativity and their ability to design and produce a truly "out of the box" launch event for their new product
,
TrueBeam, a radically new and different approach to cancer treatment. TrueBeam provides radiotherapists a significantly more precise and faster treatment for cancers throughout the body.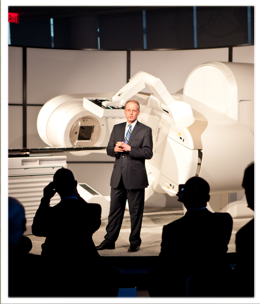 The venue chosen for the launch was the IAC Building in New York City, which has a built-in 120' projection screen, the largest permanent installation in America. The US audience of 300 consisted of physicians, physicists and hospital administrators.

After an amazing and dramatic reveal of TrueBeam, which left the audience spellbound, they heard from Dr. Simon Powell of Memorial Sloan Kettering in New York, and Dr. Urs Lutolf from University Hospital in Zurich. They related their actual experiences using TrueBeam radiotherapy in treating cancer patients. The keynote speaker was Ambassador Nancy Brinker, founder and CEO of the Susan G. Komen for the Cure.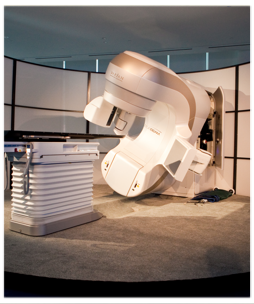 CMS produced all elements of the event including all video animation, and a launch video that extended across the entire 120' screen. After the launch, attendees were treated to 3D, animated stereoscopic images of TrueBeam, that were produced by CMS animators. Special special stereoscopic display monitors were located throughout the venue.

Another attraction provided by CMS was a touchscreen table which allowed attendees to manipulate TrueBeam images with a touch of their finger.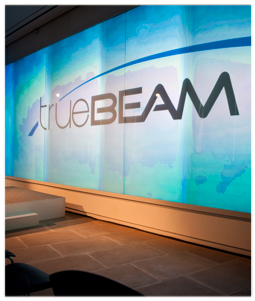 CMS also arranged to provide key video elements from the live meeting for a follow up meeting – a few hours later – in Switzerland. CMS did this using the latest in virtual streaming technology, ensuring that the European audience would have everything they needed to experience this marvel of life-enhancing technology.

And what did our client say? "Love, love, love working with you and your fabulous team. Your creativity, expertise and professionalism has been extraordinary!
You made Varian look like a "rock star". So many of my colleagues commented on how this event moved Varian to a whole new level. I can't wait to do it again!!!"


About CMS – CMS Communications, International, provides strategic marketing communications, consulting, and event production services for major business initiatives around the world.