14/06/11 14:09
On April 13, 2010, Varian Medical Systems had the most important product launch in its history.

After a lengthy agency review, Varian chose CMS because of their creativity and their ability to design and produce a truly "out of the box" launch event for their new product
,
TrueBeam, a radically new and different approach to cancer treatment. TrueBeam provides radiotherapists a significantly more precise and faster treatment for cancers throughout the body.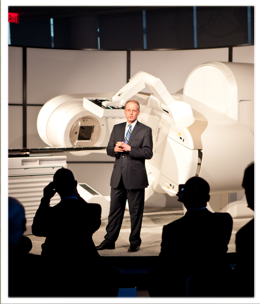 Read More...
14/06/11 14:07
It's Not Just What We Do… It's How We Do It.

Tahitian Noni Annual 2010 International Leadership Conference a Huge Success

Situation:

One of the leading direct selling companies in the world, Tahitian Noni Inc. was poised to re-launch its company with revolutionary new packaging and new scientific evidence that its products are far superior to all competitors. . The bold launch, considered by executives to be the most important in TNI history, was to happen at its 2010 ILC Conference at the Anaheim Convention Center in Anaheim, California.

Challenge:

Like many companies, TNI had good meeting production resources. But they wanted more than just making sure the lights and sound and video and staging were flawless. They needed a strategic partner that would carefully consider every element from graphics to speaker support, from first words to farewell – and ensure that everything aligned with the goal of repositioning their brand, image, and message.
Read More...