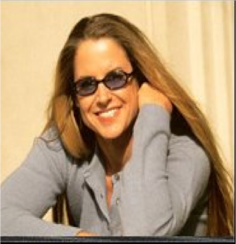 Jeanie Cunningham

Musical Director
Jeanie Cunningham's music is heard worldwide each and every day as part of several high-profile product campaigns. Mitsubishi, Epson, Yamaha, Toshiba, and Chevron are among the many companies that CMS has brought Jeanie into create original works. Jeanie's first calling is to her own original music as a singer /songwriter/performer. Her musical style runs the gamut from Rock & Roll, to Rhythm and Blues, to smoldering power ballads. Critics have hailed her music as being "Poetic R&B" and "Cerebral Soul," and unanimously rave over her incredibly versatile and distinctively powerful voice. Her years as a recording artist have produced a number of albums on various different labels. She is a recording star in the UK and Germany, and in service to the NASA Arts Council, has had ten songs go up in space as well as composing wakeup calls to astronauts and scoring their mission highlight films. She started her early career working with such artists as Lionel Richie and David Crosby and is currently the host of "The Composers Corner", an internet web show dedicated to the working musician.
ON A PERSONAL NOTE:
Bringing the musical and lyrical visions of a client to life is always a HUGE challenge. But the thing that stays forefront in my mind is how important these companies are, and what they mean to the lives of many. So when I write or compose on their behalf, it's with a sense of camaraderie in a journey through creative expression and mission statement affirmation, intended to remind the listener of the
joy
of
being
part of that company. It doesn't hurt that it also usually happens to be a LOT of fun!"