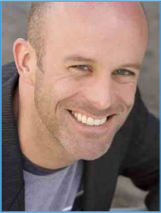 Brian Sharp

Vice President, Production

As Executive Producer for most CMS shows, Brian is the "go-to" guy for our clients. Whether the need is for creative ideas, budget solutions, logistic details, or staging concepts, Brian has the expertise and experience to deliver.

Brian got his start in the events industry 20 years ago providing entertainment for the corporate world, road tours, theme parks and cruise ships. Since then his career as a producer, director, choreographer, and entertainer has taken him all over the world.

He has lived and worked in several countries, including Germany, Japan and South Africa, where he choreographed and produced event entertainment for the world famous Sun City Resort. Brian moved to Southern California in 1998 and began working full-time in the corporate event industry, producing entertainment and events across the globe,from Bermuda to Mexico to Malaysia.

He has worked on events for the 2000 Sydney Olympics and the 2002 Salt Lake City Olympics, as well as the 2000 Formula One Grand Prix in Kuala Lumpur.

Brian first worked with CMS in 2001, and then joined the team full-time. Brian's background as a producer and an entertainer gives him the ability to oversee projects with an attention to the detail of a top-notch producer and the creative eye of an extraordinary performer.





ON A PERSONAL NOTE:


Brian is a committed competitive athlete, having completed numerous triathlons,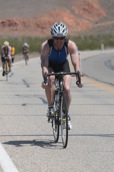 including two Ironman races (2.4 miles swimming, 112 miles cycling and 26.2 miles running.

Yes, all on the same day.). This endurance training helps make him a better producer; he's not afraid of hard work, long hours, and doing what it takes to exceed expectations.