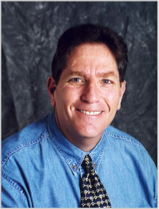 Jeff Wallach

Senior Account Executive

Jeff was born and raised in New York. After attending Long Island University, he moved to Los Angeles in 1976. His natural love of sports led him to his first LA area job, working for a sports/personal management and TV/movie production company. While there, Jeff represented Bruce Jenner, as well as many other prominent athletes in the area of product endorsements, commercials, and personal appearances.

From here, he quickly became involved with numerous motion picture and TV movie projects. In 1980, Jeff was named talent coordinator and segment producer for the five-time Ace Award winning ESPN interview series "Sports Look," hosted by Roy Firestone. The show had an incredible 12-year run. Over 2,500 shows enabled Jeff to develop close contacts with top sports stars as well as the biggest names in the entertainment world.

Jeff joined the CMS team as Senior Account Executive in 1995 and we are delighted to have him.

He brings a wealth of creativity, energy, communication skills and an ability to constantly serve our clients.


ON A PERSONAL NOTE:
Jeff has connected with more celebrities than anyone we know! And we're all in the business!