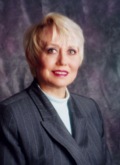 Diana S. Zimmerman


CEO, President, & Creative DirectorDiana is a series of success stories and is the founder, CEO, President, and Creative Director at CMS. She has kept our agency growing and evolving, while maintaining a boutique service mentality, for over 25 years. She's personally involved in every major project CMS produces and has been responsible for hand-picking key staff. She's the magic, the creative energy, and the motivator behind what CMS can do.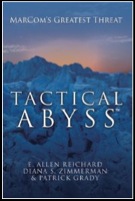 In 2011, Diana's book "
Tactical Abyss™ - MarCom's Greatest Threat
" (2011, Noesis Publishing) hit the Amazon Best Seller List in business books. She's also a best-selling Scholastic author with the first of her trilogy:
Kandide and the Secret of the Mists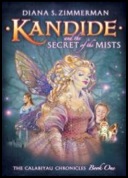 (2010, Scholastic Books). She is also the author of the recently published
"
Siegfried & Roy: Unique in All The World
" (2010, Noesis Publishing), a collectors' vault book about these two amazing artists. Diana is also a featured journalist for International couture jewelry magazines and a much sought-after executive speechwriter and coach.


Diana is an amazing, accomplished, and actively involved leader of the CMS team.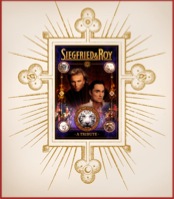 ON A PERSONAL NOTE:
Diana began CMS in 1985 and now serves as its CEO, President, and Creative Director. Her second book, "Tactical Abyss" was published in January, 2011. The book's hard-hitting approach to MarCom is full of ways to maximize Marketing's overall impact and return on objective—a subject she is passionate about. Diana has been both a performer and businesswoman since the age of eight when she invested all her "resources" in a small magic trick. With a total capital outlay of 47 cents, she parlayed her investment into a spectacular 25-year career as "America's Foremost Lady Magician." This experience taught her, not only, how to evoke high-energy reactions from an audience, but how to train executives to do so, as well. It is an invaluable tool for CMS and its clients.

At eighteen, Diana moved to Hollywood and before long was paying her way through college by appearing on television talk shows and Network Specials. Successful tours to over a dozen foreign countries followed. She hosted her own "Enchanted Palace" television show; starred, staged and/or created numerous lavish Las Vegas style magical, musical revues; became the feature attraction at literally dozens of trade shows and Conventions; and spent any extra time doing motivational lectures in the corporate world.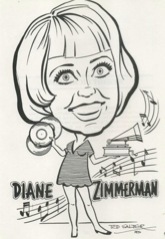 Although she retired from performing in 1984,

Diana is still recognized in the world of magic as a highly respected lecturer and teacher. In her spare time, she sponsors a young magician's group at Hollywood's famous "Magic Castle."

Diana's intrinsic understanding of human nature, combined with her unique knowledge of staging techniques also gave her the ability to train corporate executives in the art of public speaking. From presidents to product managers, Diana has probably earned more standing ovations from her corporate 'students' than she received throughout her highly successful career as a performer.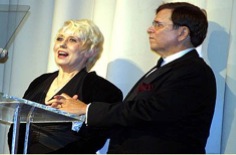 Her remarkable ability to manipulate audience reactions produced such effective meetings and new product introductions, that companies started requesting her to produce more and more of their meetings. So, in 1984 Diana began laying the groundwork for the creation of a full service corporate meeting production company.


\
Not satisfied with the Conventional audio-visual types of presentations, Diana realized that to be truly competitive, she would need to be at the cutting edge of communication technology. She started by surrounding herself with a forward thinking management, sales and marketing team. From there, she pirated away from mainstream show business some of the most technologically creative minds available. Add to this list expert corporate producers, technical directors and top staging people and Diana found the dynamic team she needed, a team that could provide her clients with a truly "High-Tech, High-Effect" approach to corporate meeting production.


Combining cutting edge presentation technology, with very basic human understanding, is pivotal to Diana. She has built CMS on the foundation of providing clients with the very LATEST and the most EFFECTIVE techniques available in business communication with the finest SERVICE available, anywhere, and a solid return on Objective—a combination she calls Outrageous Excellence™.


ON A PERSONAL NOTE:
Diana founded and leads "The Magic Castle Junior Program," a group of pre-professional magicians working to pursue a career in performance magic. Also, she is a vegetarian and an active proponent of animal causes. She lives in LA with her five adopted dogs.