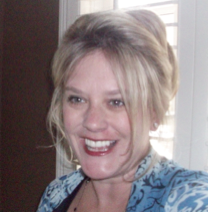 Kathleen Longspaugh

Senior Account Executive
Kathleen ensures that her clients and prospects get everything they need from CMS.

She brings tenacity, great communication skills, high energy, and a quick response to any enquiry that any of her clients or prospects might have. She's pleasantly persistent and ensures that she's plugged in to the needs and hopes of her clients.

Kathleen loves the meeting and event business, because it is aligned with her high-energy and ability to get things done. She loves marketing (her degree) and loves working with people. She's owned her own successful business and has over 15 years experience with Federated Department Stores, Victoria's Secret, Calvin Klein, and Frederick Atkins.

She graduated from Berkley with a degree in Marketing and Managment.

She believes in having big dreams - working hard - and laughing often.

Kathleen's clients absoultely love working with her.