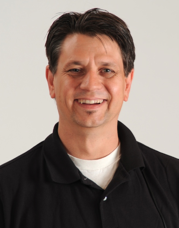 Graham Sutherland

Technical Director / Vendor Partner



Graham is responsible for making sure all of the equipment and all of the operators perform exactly as they are supposed to - and he's amazingly good at his job. That's why he has so many successful years with CMS as our preferred Vendor Partner.

Best known for his honesty, attention to detail, superb customer service, desire and integrity, Graham is an asset to any Production. He has specialized in producing multifaceted stage productions across the United States and abroad.

Producing in such venues as Anaheim Arena, Gaylord Texan in Dallas, Starr Pass Marriott in Tucson, Westin Diplomat in Ft Lauderdale, Walt Disney World Dolphin Resort in Orlando, Just to name a few within the last year. His experience and knowledge is only exceeded by their desire to make each production the best yet.

He started in the industry freelancing after College in South Africa. Moving to the United States in 1989 he joined up with Swank Audio Visuals in 1991 finishing his tenure in 2001 at the Palm Springs Convention Center where he was the Area Manager. He left to pursue his interest in the larger production market where in a short time he became well know in the industry not only for his talents but also for his fiercely loyal client base which he has cultivated through personal attention to his clients and his hands-on approach from beginning to end.



ON A PERSONAL NOTE:

Graham loves history documentaries, discussing current world affairs, motorcycles, and most of all spending time with his family. On the job, he is committed to making the world a better place by being honest, hardworking, and earning a reputation as always willing to go the extra mile to make sure the job is done right the first time. We think this commitment and attitude (not to mention experience!) makes him an outstanding technical director.