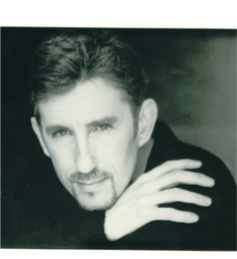 Doug Johnson

Choreographer

Doug has been in the entertainment industry for more than 20 years, and has worked with CMS for the past ten years. As a singer, dancer, actor, director and/or choreographer he has produced, directed, and/or choreographed hundreds of shows. From choreographing national television commercials such as: "Gap Country," "Miller Lite," and "Nature Maid" to the feature films that include "Sweet Home Alabama" starring Reese Witherspoon, his broad range of styles has made him "one of the hottest new choreographers" around.

His television and movie credits include: "That 70's Show," "Suddenly Susan," and "The Donnie & Marie Show." and "Charlie's Angels."

Doug has directed and choreographed shows for corporations including: Bank Of America, Petco, and Showtime. He has provided entertainment for Las Vegas casinos that include Caesars Palace and The Venetian, and will be producing "New Year's Eve 2011" for The Bellagio.

Doug has worked with and for such names as Nicholas Cage, Loni Anderson, Larry King, and Cheryl Lee Ralph and was invited to the White House by President Bill Clinton.